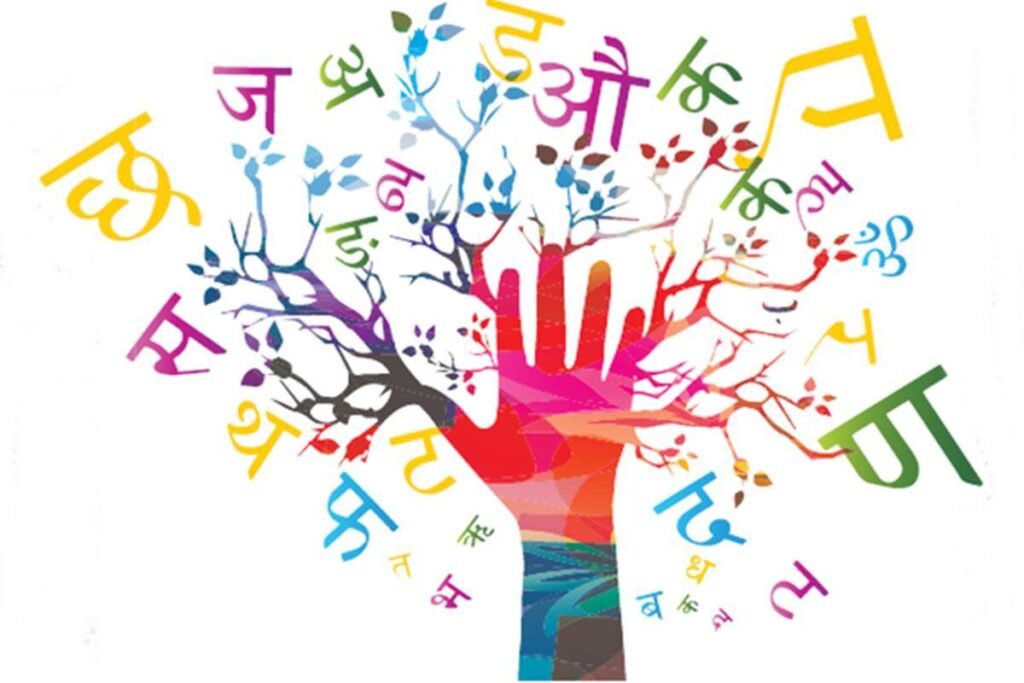 Courses Offered by the Department for U.G.
Hindi And Moral values
Entrepreneurship Development
Environment Science
Good verbal and written Communication skills are essential in order to deliver and understand information quickly andaccurately. Hindi Language helps in an overall development of a student.
Improvement in communication skills
Productive skills
Writing Arts
Moral values and personality development
The department of Hindi came into existence on February 15, 2017 since when it is moving forward in multiple dimensions and making progress day by day. Intellectual activities, social awareness program and other such activities are conducted under the supervision of the department. In view of Covid-19 pandemic all such activities have been shifted online and are being conducted regularly .We are also conducting online classes. We have organised webinars ondifferent themes time to time.
Faculty Profile:
Dr. Jyoti Singh
Name
Dr. Jyoti Singh
Designation
Head of Department
Qualification

M.A.,Ph.D.(Hindi Literature), Masters Degree in Journalism & Mass Communication,M.A.(Sanskrit)

D.O.J.
07-09-1993
Experience
28 Years

Ø Registered Ph.D. guide with D.A.V.V., Indore. 7 students have been awarded PhD degree.

Ø Refresher Courses: 03

Ø Visiting Faculty at School of Comparative Languages and Culture, D.A.V.V.,Indore for M.Phil. Hindi Literature.

Research Activities

Ø Book(s) published: 01

Ø Paper Publications: 58

Ø National/International/Workshops:more than 50

Ø Paper presentations:more than 60
Other Relevant Information:
Dr. Jyoti Singh has acted as a Convenor in several Committees of the institution which are Smart Girl Project, 150th Gandhi Jayanti, Intellectual Activities in the Annual Function and Magazine. She has also acted as an Organiser of National Hindi Seminar titled 'Hindi ki Prayojaniyata' in 2007.National level 16 days program based on Laghu Katha was conducted by Dr. Jyoti Singh. She has conducted several departmental activities like Hindi Pakhwada Workshop, Poetry and Report Writing, UG Development Creative Writing Programme.She has organised and anchoredane-questionnaire on "Hindi language and moral values" for BSc 1st and 2nd year students. Dr Jyoti Singh has participated in 3 National Webinars and 1 International and 1 National Questionnaires. Her article was published in an e-book "Yadon ki Gali mein the Kuchh Ped" by Indore Lekhika Sangh. She isan active member and writer of"rashstra vadi lakhek sangh"she has attended 17national level webinars of this cultural group countineous.she has been appointed on the post of 'sanghathan mantry' In anterrashtriya hindi prishad m.p. pracoshth.
Dr.Jyoti singh presented live performance on FB page of 'aarni sahityik manch .''she also acts mediya conviner in 'vivhare pravah sahityik' manch". five of her creative works have been published as E-books.
Awards and Recognition:
She has been nominated as member of Editorial Board at J.M.D. Publication and is awarded with J.K. Sahitya 'Sahitya Saarthi Samman' for special contribution in Hindi Literature. She has participated as a delegate in a National seminar organised at Bharat Tibet Sahyog Manch at Twang (Arunachal Pradesh). She has been invited as a Subject Expert at Shri Atal Bihari Vajpayee Govt. Arts and Commerce College.She has won II Prize in Fathers' Day Literary Speech Competition. She has been honoured with 'Nari Gaurav Samman' for her contribution in the 'Kavya Sangraha' Bharat ki Pratibhashali Kavitriyan. She has acted as a Resource Person in the 12th International Writer Festival and has been awarded by 'Kshitij Sanstha' at Akhil Bhartiya Laghukatha Sammelan. She also stood a Winner in Bedmiton and runner-up in table tennis and Chess in the State Level Competition organised by M.P. Govt. Higher Education Department.Dr. Jyoti Singh was a Guest Editor for the Hindi Literary Magazine "Hindi Sagar", twice.