DOWNLOAD ADMISSION FORM 2022-23
Procedure to follow for Submission of Online Admission Form
ऑनलाइन प्रवेश के लिए निम्नलिखित पदों का अनुसरण करें
1. To know more about courses or any other information or counselling contact with following. किसी भी प्रकार की जानकारी अथवा परामर्श हेतु निम्न में से किसी भी प्राध्यापक से संपर्क करें |
Dr. Vimal Sharma (9424540800), Prof. Sanjay Sharma (9424044692),
Dr. Dinesh Jajoo (9893052292), Prof. Brajesh Vijaypuriya (9425347968),
2. Now download the admission form using download link given at end.
अंत में दिए गए डाउनलोड बटन की सहायता से फॉर्म डाउनलोड करें |
3. Take print out of the admission form, Fill it manually with all required and correct entries.
फॉर्म का प्रिंटआउट ले लेवें, अब फॉर्म को सावधानीपूर्वक भरें एवंआवश्यक जानकारी की पूर्ति करें |
4. Wherever you are asked to paste the photo or to sign it.
जहाँ कहीं पर फोटो चिपकाने को कहा हैअथवा सिग्नेचर करने को कहा है करें |
5. Attach following documents with your email id stating Admission in subject and mention your whatsapp number and name in message box and send it to pmbgsconlineadmission@gmail.com.
अपने ईमेल आईडी के साथ निम्नलिखित दस्तावेजों को संलग्न करें, विषय में प्रवेश पत्र और संदेशबॉक्स में अपने व्हाट्सएप नंबरऔर नाम का उल्लेख करें और इसे pmbgsconlineadmission@gmail.com पर भेजें ।
5.1 Take photos of admission form (filled) of all pages one by one and attach to email, whose size must not be greater than 4 MB. एक-एक करके सभी पृष्ठों के प्रवेश पत्र (भरे हुए) की तस्वीरें लें और ईमेल पर संलग्न करें, जिनका आकार 4 एमबी से अधिक नहीं होना चाहिए ।
5.2 Attach recent passport size photo with email. ईमेल के साथ हालिया पासपोर्ट आकार की फोटो संलग्न करें | (Size less than 150kb Height 350 Pixel Width 300 Pixel)
5.3 Take your signature on blank white paper, take a photo (jpeg format) with following dimensions and attach it with email. रिक्त श्वेत पत्र पर अपना हस्ताक्षर लें, निम्न आयामों के साथ एक फोटो (जेपीईजी प्रारूप) लें और इसे ईमेल केसाथ संलग्न करें
(Size less than 100kb Height 60-120 Pixel Width 90-300 Pixel)
5.4 For under graduation courses attach following files. (10th marksheet, 12th marksheet, TC, Aadhaar card, Samagra ID) For post graduate courses mark sheet of all under graduate courses would also require along with above.
स्नातक स्तर की पढ़ाई के लिए निम्नलिखित फ़ाइलों को संलग्न करें ।
(10वीं की मार्कशीट, 12वीं की मार्कशीट, टीसी, आधारकार्ड, समग्र आईडी) पोस्ट ग्रेजुएट कोर्स के लिए सभी अंडरग्रेजुएट कोर्स की मार्कशीट भी उपरोक्त के साथ जरूरी होगी ।
6. After completing verification process admissions committee will contact you through given mobile number for further processing and will guide you for rest of the process.
सत्यापन प्रक्रिया पूरी करने के बाद प्रवेश समिति आगे की प्रक्रिया के लिए दिए गए मोबाइल नंबर (Prof Brajesh Vijaypuriya (9425347968)) के माध्यम से आपसे संपर्क करेगी और बाकी प्रक्रिया के लिए आपका मार्गदर्शन करेगी।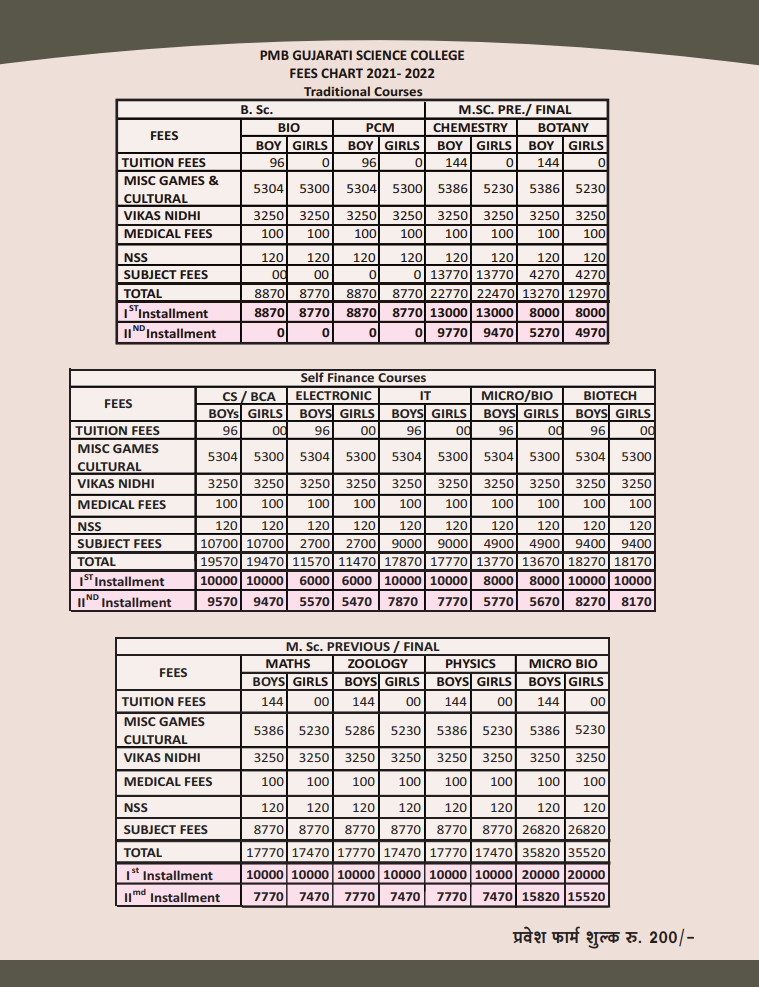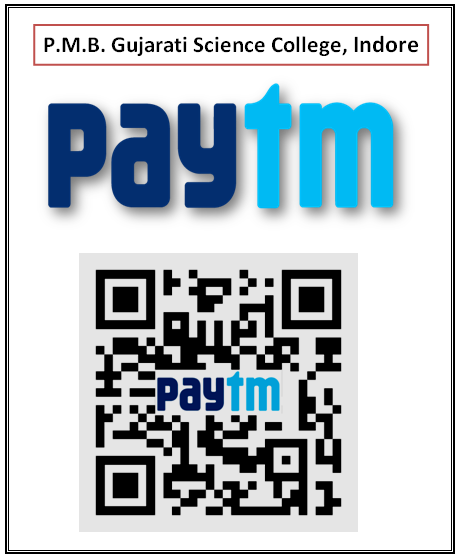 *Note :
After downloading the form ,  kindly fill all the details present .  
Submit the form in the college office . 
A Sum of Rs.200/ will be charged for the form on submission